IF YOU KNOW ME AT ALL...
YOU KNOW I HAVE LONG-TERM ISSUES WITH MY NECK AND BACK
FROM HAVING MAJORLY-CRACKED/BROKEN MY NECK IN HIGH SCHOOL GYMNASTICS THEN
DEGENERATION THROUGHOUT THE YEARS WHILE 'BECOMING MORE MATURE'
....SO,THIS VERY MUCH APPEALED TO ME:
What woud YOU do with this pillow?

"
daily dribbles is having a
givvvvve
a
waaaaaay
!
...and
i'm
going for it!
Here's what it's about and how you can join, too (but, don't 'cause that cuts my odds,
hahahaha
!)
-car, airplanes, chair at work, napping in the car, etc...
Buy it: purchase The Total Pillow for $19.99 plus P&H (right now they are having a special where you purchase one, get one free!) at www.shoptotalpillow.com.
-OR-
Win it: One lucky reader of The Daily Dribbles will win their very own The Total Pillow.
-How to enter-
http://thedailydribbles.blogspot.com/2010/07/total-pillow-review-and-giveaway.html
Mandatory Entry:
Follow The Daily Dribbles on Google Friend Connect (must be GFC, Google Reader does not count) and leave me a comment letting me know. If your email is not attached to your profile, please leave your email in the comment.
Official Rules: Contest ends Tuesday, August 3rd at midnight. Winner will be chosen amongst valid entries utilizing the random number generator at www.random.org. Winner will be notified via email and also posted on this original post. Winner has 48 hours to claim prize.
NOW, GET OUT OF MY WAY, I WANT THAT PILLOW! hahahahahaha!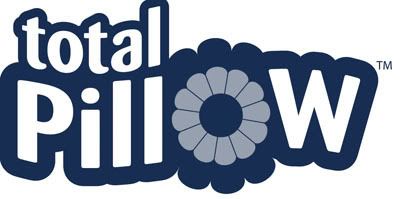 Jer

. 33:3
"Call to me and I will answer you
and tell you great and unsearchable things you do not know."
Blessings,