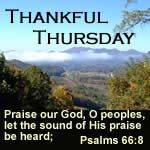 JOINING
GREG
CLICK EACH PICTURE FOR A LARGER VIEW
...received your package of goodies with the suncatcher and ear rings...thanks again ;)
Thank you, Lord: dd survived the supercell tornado in T'town
(below) aerial view (you can see the 'mud'-colored track where the tornado blasted its way through Tuscaloosa
(below) closer view...dd's dorm is a block away from the stadium (which you can see in the distance)
(below) a shot taken by a student on campus as it was pounding its way up 15th street
Thank you, Lord: You will care for those impacted by the storms; May we show them your Love.
Prayers for all of Alabama (as responders search give strength, provide easy access for all who might be trapped, and build their communities back to become even better).
Jer. 33:3 "Call to me and I will answer you and tell you great and unsearchable things you do not know."
Blessings,