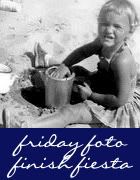 Thanks to
Carrie
for hosting ...
EXTENDING A PRAYER REQUEST...
...SPRING BREAK'S UP-COMING RETREAT
...150 HIGH SCHOOLERS
...ENERGY, ENDURE, ENJOY
...EXCITEMENT IN EVERY MOMENT
...EARS HEARING NEEDS OF PRECIOUS GROWING SPIRITS
...EYES RESEMBLING EAGLES, SAFETY
...EMBRACING ARMS, COMPASSIONATELY AND LOVINGLY
ALL FOR HIS GLORY! !
(COLLAGE FROM '08 )
WHAT MEMORIES DO YOU HAVE FROM A YOUTH RETREAT?
Psalm 69:33-35
The LORD hears the needy and does not despise his captive people. Let heaven and earth praise him, the seas and all that move in them!