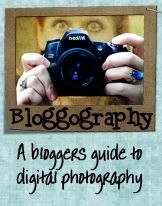 Joining LOLLI and MANIC MOTHER...
The Challenge: Take a picture of something in action,
you can freeze the action, or purposely blur it to show movement.
This past weekend brought opportunity for some 'action shots', for sure...THE SUPERBOWL PARTY at our church for the junior/senior high students.
Movement was especially photographable on the large inflatables...
(TAKEN WITH: KODAK EASYSHARE Z1015, 'SPORT' SETTING)

First they had to make it through the big tunnels...
that was, if the person they were racing didn't try to stop them from getting to the tunnels...lol!
These boys LOVE competition, can you tell?

Once through the tunnels,up the tiny footings they did go--struggled to get to the top of the 'mountain'. "Can we make this a little more difficult? Let's do it backwards....YEAH! "


Once at the top, they decided how to go down:
head first, feet first, sideways??!!!!!!!

GREAT FUN and GREAT action photos, I think!
START YOUR OBSTACLE COURSE of life this week in His Word...see my last post :)


"Call to me and I will answer you
and tell you great and unsearchable things you do not know."
Blessings,